Take-Home Science: Chemistry
Grades 3 to 7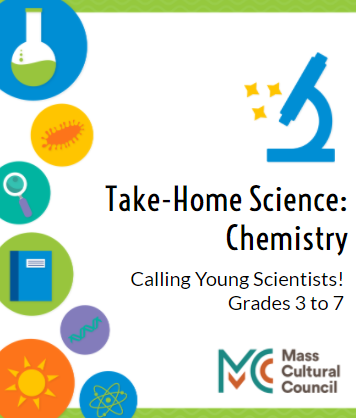 Calling Young Scientists!
Do you like to do science experiments? Make up potions? Watch a solution change colors? Launch rockets?
If so, please join the scientists at SEED, Inc. for a virtual program with the Mattapoisett Free Public Library! You can register to pick up a full science kit that will have all of the materials you need to perform 7 unique experiments at home. Each experiment involves a chemical reaction or a mixture and you'll have a fun time exploring each one! You can follow along with the lessons using custom-made videos that guide you through how to use the materials for each experiment. Come have fun with science in the safety of your home!
Click Here to Register (Registration opens April 1st)
This program is supported in part by a grant from the Mattapoisett Local Cultural Council, a local agency which is supported by the Massachusetts Cultural Council, a state agency.
---