Virtual Presentation by Rare Book Specialist Ken Gloss
Wednesday, June 16, 4:00 pm
Kenneth Gloss, proprietor of the internationally known Brattle Book Shop in Boston's Downtown Crossing section, will give a virtual presentation via Zoom on Wednesday, June 16, 4:00 pm, for Mattapoisett Free Public Library, Mattapoisett, MA. Ken will discuss the value of old and rare books.

Ken, a rare book specialist and appraiser who is frequently seen on national TV, will talk in part about the history of his historic bookshop (www.brattlebookshop.com/about), which goes back to circa 1825. He is a second-generation owner.

Ken will talk about and show some of his favorite finds and describe some of the joys of the "hunt," as well as explain what makes a book go up in value. He has many fascinating anecdotes to share as well as guidelines for what to look for when starting a collection. There is also a Q&A session before the conclusion of his talk. Following the talk and question-and-answer session, Ken will give free verbal appraisals of books participants have on hand or will do so at his shop in Boston at a later scheduled date.

To participate in the Zoom session, Click Here.

---
Summer Reading Program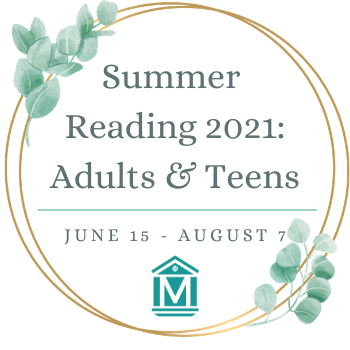 ---
Well-Read Wednesday Book Discussion
Vesper Flights by Helen Macdonald
Join us via Zoom for the discussion on Wednesday, June 30th at 6:30 p.m. Registration is required to get the meeting information. Register online via our calendar of events. Email to jjones@sailsinc.org to get a copy of the book.
---
Cookbook Club
Salt Fat Acid Heat by Samin Nosrat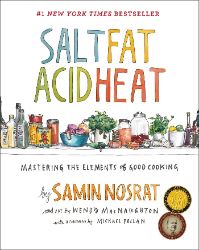 Join us for a great book discussion of the award winning cookbook, Salt Fat Acid Heat by Samin Nosrat. In this cookbook, Samin Nosrat teaches how to master the use of just four elements—Salt, which enhances flavor; Fat, which delivers flavor and generates texture; Acid, which balances flavor; and Heat, which ultimately determines the texture of food. By explaining the hows and whys of good cooking, Salt, Fat, Acid, Heat will teach and inspire a new generation of cooks how to confidently make better decisions in the kitchen and cook delicious meals with any ingredients, anywhere, at any time.
Copies will be available to check out before the meeting.
Don't forget to bring your tasty and not so tasty creations to the Zoom meeting! We will be discussing how successful this cookbook really is.
---