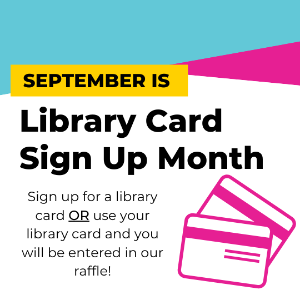 September is Library Card Sign Up Month!
Sign up for a library card or use your own and you will be entered in to our raffle.
See the circulation desk for more information.

Mattapoisett Free Public Library
2021/2022 Artist Series presents
Peter Michael Martin
Close to Home: White-Line Woodblock Prints
aka Provincetown Prints
September 15th - October 14th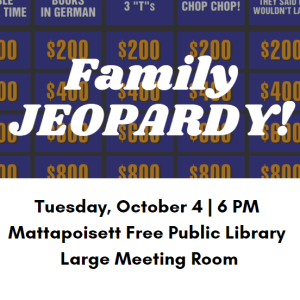 Family Jeopardy!
Tuesday, October 4th at 6PM
All ages welcome. No registration required.
Adopt a Reading Pal Program!
Grades Kindergarten and up.
Registration Required.
Click here for more information including registration.