Step by Step Acrylic Painting: Bright Birches!
Saturday, March 25th at 1PM
Join us as Devin (NivedArt) leads you step by step through their painting 'Bright birches'. We will learn all about how to handle acrylic paint. This is a perfect painting for anyone. Either follow along step-by-step or make changes as we go to customize your artwork! All materials are included - Each participant will receive a large 16x20 stretched canvas to work on and take home!
Community Painting pt.2:
As a bonus, we will have a group acrylic painting that everyone can help finish from our previous session! It's a community collaboration that we can all work on together!
Recommended for ages 12 and up.
Remember, even though we provide aprons, accidents happen, and acrylic paint can stain clothing. Please dress accordingly.
Program funded by the Richard & Ann J. Prouty Foundation, Bank of America, N.A., Co-Trustee.
---
Craft Tuesdays
Every Tuesday in our Media Lab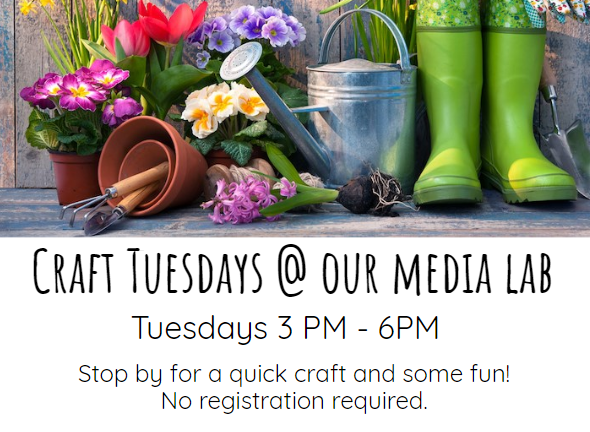 Craft Tuesday Every Tuesday
3 PM- 6PM
No registration required.
April 4th: Paper Carrots
April 11th: Blackout Poetry
April 18th: Paper Umbrellas
April 25th: Scribble Art
---
Teen Advisory Board Meeting
Tuesday, April 11th at 4 PM
Meetings occur the second Tuesday of every month at 4 PM. New members always welcome. Contact Michelle Skaar, at mskaar@sailsinc.org or by calling the library, with any questions.
---
Game Lounge
Wednesday, April 19th at 3:30PM
All are welcome to play Nintendo Switch on the big screen as well as an assortment of board games. Bring your games or use ours. No registration is required. Contact Michelle Skaar at mskaar@sailsinc.org for more information.
---
Dungeons and Dragons
Sunday, April 23rd at 1PM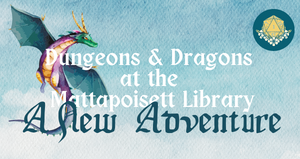 A new Dungeon Master brings a new adventure! Join us in this stand-alone campaign. New players are always welcome. Recommended for ages 12 and up.
---