Author Talk: Kimberly Ward
Sunday, September 24th at 2PM
Come to the Mattapoisett Free Public Library on Sunday, September 24 from 2:00pm - 3:00pm to hear Mattapoisett author Kimberly J. Ward speak about her newly published book - Crew of Three: How Bold Dreams and Detailed Plans Launched Our Family's Sailing Adventure. Ward, an avid traveler, was not a sailor. Yet she, along with her husband, and 10-year old daughter sailed for two years to Grenada and back. It's a travel book, memoir, and instruction manual all rolled into one! Signed copies will be available for purchase.
---
Preparing Land for Climate Change: Forestry for the Future
Wednesday, September 27th at 3PM
Colleen Andrews of the Mattapoisett Land Trust will present on how the Mattapoisett Land Trust is preparing conserved land for climate change. She will specifically talk about climate-smart forestry management, the approach that will be used on Mattapoisett Land Trust sites, and why creating resilient forests matters in terms of climate change.
No registration required. If you have any questions, contact Michelle Skaar at Mskaar@sailsinc.org or by calling the library.
---
Well-Read Wednesday Book Discussion
Wednesday, September 27th at 6:30 PM
Book: The Age of AI: And Our Human Future by Henry Kissinger, Eric Schmidt, and Daniel Huttenlocher
Copies will be available at the library before the meeting.
If you have any questions or work like to get placed on an email list for updates, contact Jennifer Jones at jjones@sailsinc.org.
---
MFPL Spice Club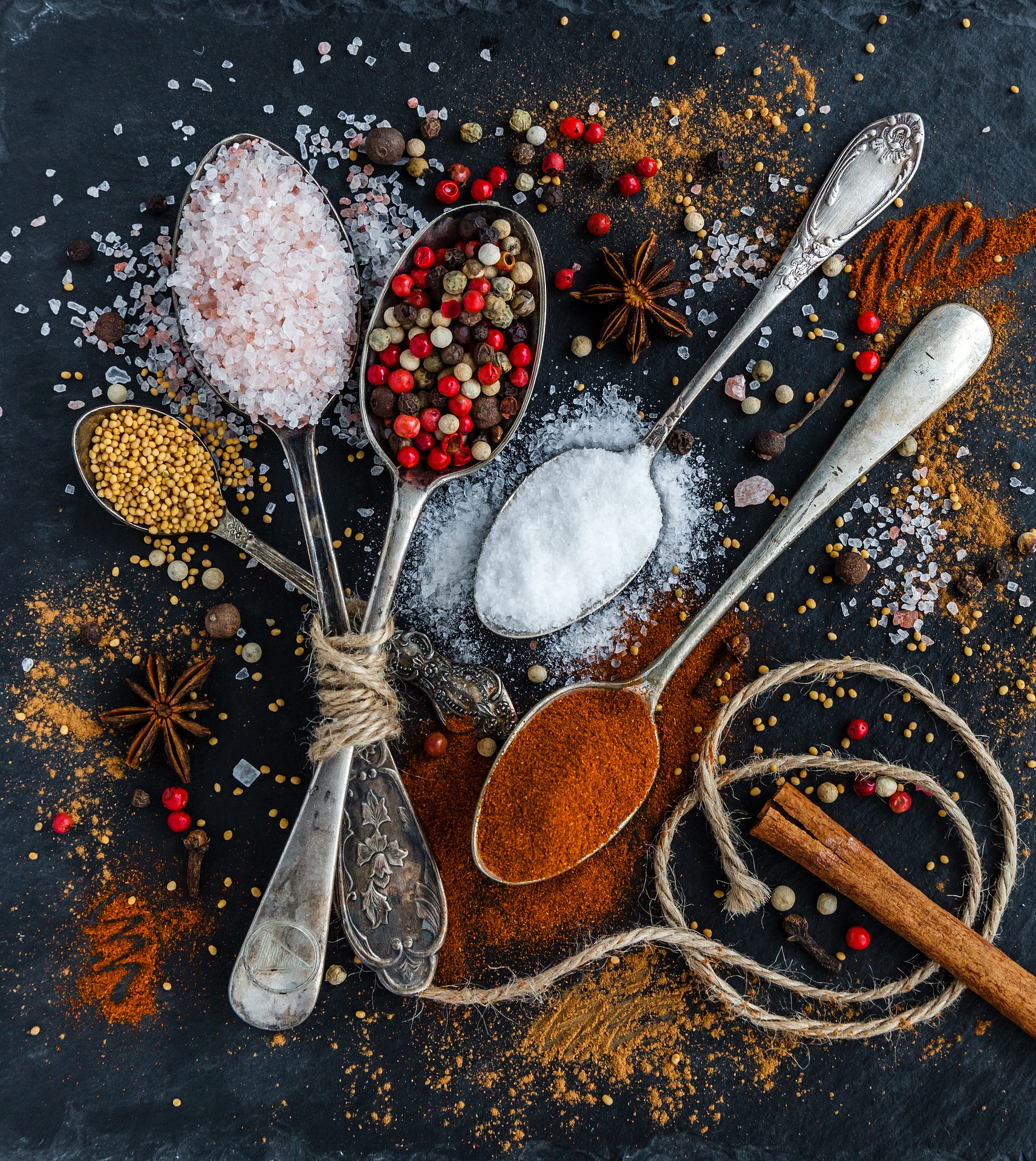 October: Cardamom
Grab a bag at the circulation desk. No registration required. While supplies last.
Bag includes enough spice to make the enclosed recipes.
---
Purrington Lecture Series presents: Ben Shattuck
Tuesday, October 3rd at 6 PM
Ben Shattuck, a former Teaching-Writing Fellow and graduate of the Iowa Writers' Workshop, is a recipient of the PEN America Short Story Prize and a 2019 Pushcart Prize. Shattuck's book, Six Walks: In the Footsteps of Henry David Thoreau is New Yorker magazine Best Book of 2022, a Wall Street Journal Best Book of Spring, a New York Times Best Book of Summer, and a New England Bestseller. His book of short stories, titled "The History of Sound," will be published by Viking next spring.
No registration required. If you have any questions, contact Jennifer Jones at jjones@sailsinc.org or by calling the library.
---
Genealogy Roundtable
Wednesday, October 4th & 18th at 6:15 PM
Join a collaborative get together where experienced and novice genealogists alike can meet and discuss all things genealogy! Topics discussed will include: beginning your research, tips, source-sharing, DNA testing, and more!

Questions? Contact Patricia Steever pfs@domainsteever.com / 703-898-2179 or Robbin at the Library 508-758-4171
---
First Fridays Film Club
Friday, October 6th at 1PM
Join us for a classic movie and some popcorn at our new film club! We will be watching Alfred Hitchcock's The Birds. No registration needed.
---
The Mattapoisett Sustainability Partnership
Saturday, October 7th at 10 AM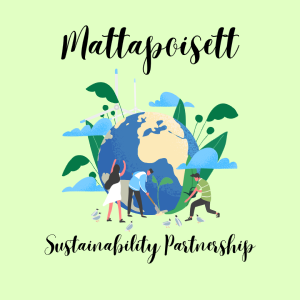 Join a group of like-minded citizens to discuss sustainable living, zero-waste solutions, and climate change actions for individuals and the greater community. Email Jennifer Jones at jjones@sailsinc.org for more details or suggestions.
---
Flu Vaccination Clinic
Tuesday, October 10th at 11 AM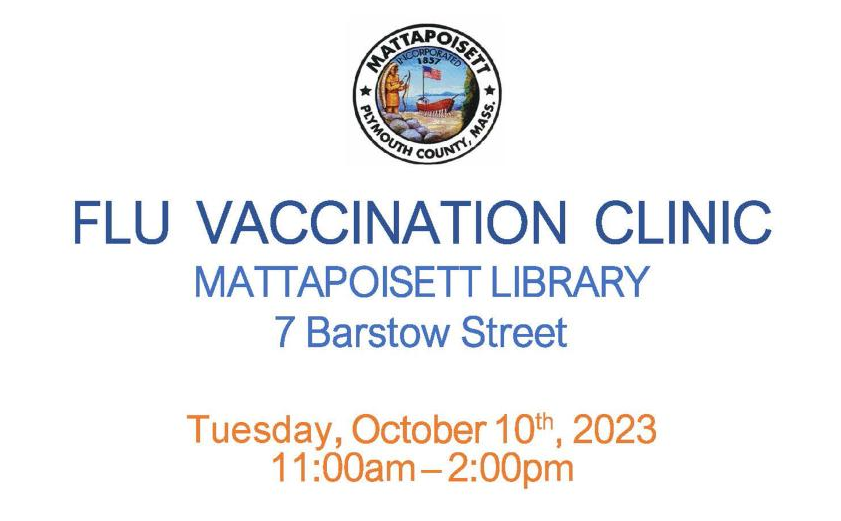 Please remember to: Wear a short sleeve top and bring your insurance card.

You will need to pre-register before arriving at the clinic. Click here to register.
If you have any questions or need help registering, please do not hesitate to contact the Public Health Nursing Office: 508-758-4118.
---
Yoga on the Lawn
STARTS: Wednesday, October 11th!
Enjoy a welcoming, beginner-friendly yoga flow experience. This class will open with a brief guided meditation, then youll be encouraged to move and awaken your body through yoga postures in an intuitive way that is accessible to you. A Synergy of Sound Healing Savasana (yogic nap) seals in this nurturing yoga class. No registration required.
Dates:
Wed. 10/11 @ 4 PM
Thu. 10/12 @ 11 AM
Sat. 10/14 @ 2 PM

Wed. 10/18 @ 4 PM
Thu. 10/19 @ 11 AM
Sat. 10/28 @ 2 PM
Guided by Andrea DeVeau-Cabral of Power and Grace Yoga E-RYT 500hr
Program funded by the Richard & Ann J. Prouty Foundation, Bank of America, N.A., Co-Trustee.
---
Keeping Our "Littles" Safe: Learn Choke Save and Essential Safety Tips!
Thursday, October 12th at 3PM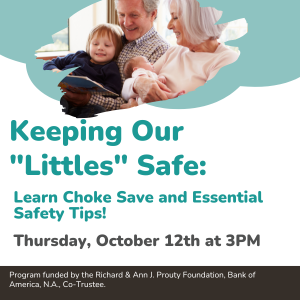 Are you a parent, grandparent, or caretaker who wants to ensure the safety of your precious "littles"? Join us as Beth Oleson educates us on Choke Save and essential safety tips. Littles are welcome to join us at this program.
Program funded by the Richard & Ann J. Prouty Foundation, Bank of America, N.A., Co-Trustee.
---
Cookbook Club
Tuesday, October 17th at 6:30PM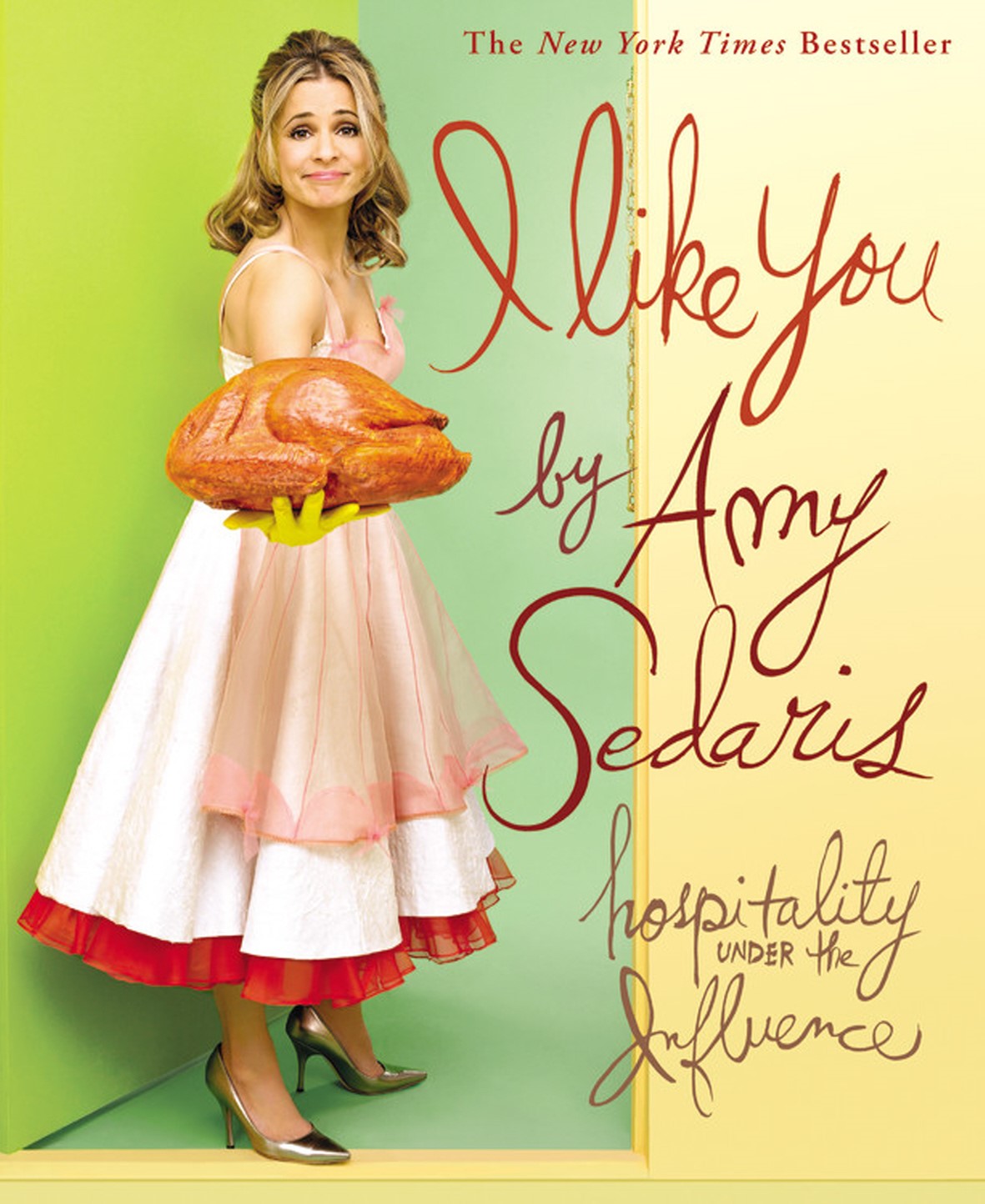 For our October meeting, we will be discussing Amy Sedaris' I Like You: Hospitality Under the Influence. "No matter the style or size of the gathering-from the straightforward to the bizarre-I Like You provides jackpot recipes and solid advice laced with Amy's blisteringly funny take on entertaining, plus four-color photos and enlightening sidebars on everything it takes to pull off a party with extraordinary flair."
Those interested are welcome to bring in their favorite dish.
Copies are available for pick up at the library. New members are always welcome.
Contact Michelle Skaar at mskaar@sailsinc.org with any questions or to be placed on the Cookbook Club email list.
---
First Aid/CPR/AED Training
October 24th and October 26th
This course provides the non healthcare provider (layperson) the skills needed to respond to and manage an emergeny until emergency medical services arrives. This course is taught as a combination First Aid and CPR/AED. This course also provides the requirements for Department of Early Education and Care (ECC) standards.
These courses are taught to the American Heart Association (AHA) standard and all students receive certification cards within 24 hours of course completion which are valid for 2 years.
GMEC has trained thousands of individuals to date and we continue to provide the highest quality education in the industry.
All courses succeed the OSHA CFR 1910.151 (b) minimum standard and provide employees with a tremendous training experience to make the overall workplace safer.
Instructor-Led Training – approximately 3 hours in length.
For more information, please contact Michelle Skaar at mskaar@sailsinc.org or by calling the library.
Register for Tuesday, October 24th at 1PM
Register for Thursday, October 26th at 10 AM
---
Purrington Lecture Series presents John K. Bullard
Wednesday, October 24th at 6 PM
Hometown is a state of mind. In this deeply moving and thoughtful memoir, John K. Bullard weaves a tale of a family legacy intertwined with the pitfalls and promise of New Bedford, a storied Massachusetts seaport whose past and future can be found in every small American city struggling to survive and thrive.
Bullard explores the meaning of public service, greater good, personal responsibility, and the ties that bind people to their hometowns. He grapples with immigration, economics, race, poverty, politics but also our innermost conflicts and ambitions as we make our way in the world.
Copies will be available for purchase from the author. No registration is necessary.
The Purrington Lecture Series is supported by the Mattapoisett Library Trust. This event is free and more information can be obtained by calling the library at (508) 758-4171 or by sending an email to the library director at jjones@sailsinc.org.
---