Reference and Resource Services
The Mattapoisett Free Public Library maintains a print reference collection as well as electronic resources for assisting patrons of all ages with their information needs. Every question will receive the full attention of the staff on duty. Please visit the library in person (when we reopen), call the library, or email the reference staff at mfpl@sailsinc.org. The library's telephone number is 508-758-4171.
The library staff are eager to assist patrons in their search for books, articles, or web resources. Staff members are also able to conduct preliminary searches and gather materials for a patron's consideration as he or she prepares for in depth research.
Many databases are available for searching both from within the library and from home. A library User ID will be needed. Many databases contain full text articles from popular and scholarly publications and well as newspapers and reference books. Click below to access the state databases.
All reference transactions are confidential. You may email the reference librarian directly at mskaar@sailsinc.org. We look forward to serving you.
---
Ancestry Library Edition
Stop in the library to use Ancestry! This is an in-library resource. Ask staff members if you need assistance.

---
Newspapers
With your library card you have access digital access to the Boston Globe, The New York Times, and Gale Onefile News.
__________________________________________________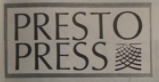 Search The Presto Press!

Issues from 1954-1991 have been digitized and can be viewed online. Search each issue individually for content.
Stop by the library for assistance.
---