The Mattapoisett Free Public Library received funds from the Richard & Ann J. Prouty Foundation to support a new initiative, "Start Locally - Live Sustainably". The goals of the initiative are to:
provide Mattapoisett residents with resources and information on topics such as climate change, sustainability, eco-friendly and zero waste living, and local environmental issues
engage speakers and local experts to present programs on sustainability related topics and provide forums for residents to discuss such topics
collaborate with local groups to raise awareness of sustainability efforts in the area
This project will emphasize the importance of community endeavors and groups that promote a sustainable lifestyle. Citizens are welcome to make suggestions of resources, local efforts to highlight, and program ideas. This page will provide information on our programs as well as other events and information that relates to sustainable living. Check back frequently to see what's new!
---
Community Read:
Regeneration: Ending the Climate Crisis in One Generation by Paul Hawken
Discussion January 8th at 2:00 p.m.
Click this link to register for a copy of the book. With funds from the Richard & Ann J. Prouty Foundation, the library has purchased 30 copies of the title for members of the community to read and join in the discussion. Library staff will host a discussion, in-person and/or virtually, on Saturday, January 8th.
This program is funded by the Richard & Ann J. Prouty Foundation, Bank of America, N.A., Co-Trustee.
---
Tips and Tricks to be your most sustainable self!
---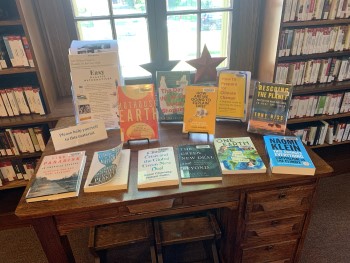 Check out our "Start Locally, Live Sustainably" book display! This is where you can find all of our newest books on climate change, the environment, and living sustainably.
---
Vehicle Fuel Economy Guide
Looking to buy a car? The U.S. Department of Energy has created a guide to help making the best decision for you and the environment. Click here to learn more.
---
Book Recommendation
Zero Waste Living, The 80/20 Way: The Busy Person's Guide To A Lighter Footprint by Stephanie J. Miller
This slim volume is great for anyone with the goal of starting a zero waste lifestyle. The focus on making a few small changes rather than strict adherence to zero waste principles feels more realistic for busy families. Miller grounds her ideas in research and implores readers to do as much as they possibly can to reduce waste. One thing missing from Miller's minimalist approach is to seek out and purchase new products containing post-consumer recycled materials. Highly recommended for anyone interested in the zero waste movement.
---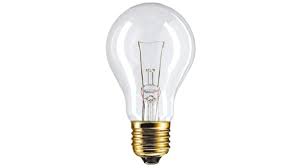 Always shut off lights and electronics when leaving a room. You will conserve energy and save money!
---
Decline the plastic bags at the store and opt for reusable!
---