Mattapoisett Sustainability Partnership
The Mattapoisett Free Public Library received funds from the Richard & Ann J. Prouty Foundation to support a new initiative, "Start Locally - Live Sustainably". The goals of the initiative are to:
provide Mattapoisett residents with resources and information on topics such as climate change, sustainability, eco-friendly and zero waste living, and local environmental issues
engage speakers and local experts to present programs on sustainability related topics and provide forums for residents to discuss such topics
collaborate with local groups to raise awareness of sustainability efforts in the area
This project will emphasize the importance of community endeavors and groups that promote a sustainable lifestyle. Citizens are welcome to make suggestions of resources, local efforts to highlight, and program ideas. This page will provide information on our programs as well as other events and information that relates to sustainable living. Check back frequently to see what's new!
---
RE-ART Recycled Materials Art Show
Artists wanted for an all ages show! Artists of all levels are encouraged to register. Using man-made recycled materials, create a piece of art that will be displayed with other works at the library's recycled art show, RE-ART, in August. Registration can be done through our calendar of events. Art should observe the following guidelines:
Roughly 75% of the materials should be man-made and recycled, save for adhesives, ink, paint, and other fasteners used in creating the work. For the purposes of this show, natural found objects are not considered recycled.
Items must be able to be displayed in the meeting room of the library by being propped against the wall or in a stand. Free standing items that can go on tables or the floor are also acceptable.
Entries should be clearly labeled and signed with the title and artist's name.
Art works should measure at most approximately 3 ft by 3 ft. Anything larger may not be able to be displayed due to space constraints.
Pieces should be dropped off in the meeting room on Saturday, August 26th.
The show goes from Tuesday, August 29th to Saturday, September 2nd. A reception will be held on Saturday, September 2nd at 2 p.m. The art show will be available during the hours the library is open.
Registration closes on Tuesday, August 22nd. CLICK HERE TO REGISTER
The Mattapoisett Sustainability Partnership is hosting this show in an effort to bring awareness to recycling and waste issues. The Partnership meets one Saturday per month; please check the calendar for current meeting dates. For more information about this show or the Partnership, please contact the Library Director at jjones@sailsinc.org or call 508.758.4171.
---
Tips and Tricks to be your most sustainable self!
---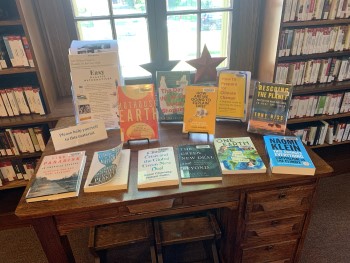 Check out our "Start Locally, Live Sustainably" collection! We have added lots of new materials on climate change, the environment, and living sustainably.
---
Vehicle Fuel Economy Guide
Looking to buy a car? The U.S. Department of Energy has created a guide to help making the best decision for you and the environment. Click here to learn more.
---
Book Recommendation
Zero Waste Living, The 80/20 Way: The Busy Person's Guide To A Lighter Footprint by Stephanie J. Miller
This slim volume is great for anyone with the goal of starting a zero waste lifestyle. The focus on making a few small changes rather than strict adherence to zero waste principles feels more realistic for busy families. Miller grounds her ideas in research and implores readers to do as much as they possibly can to reduce waste. One thing missing from Miller's minimalist approach is to seek out and purchase new products containing post-consumer recycled materials. Highly recommended for anyone interested in the zero waste movement.
---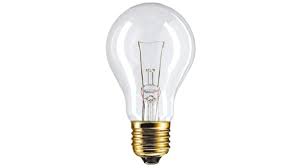 Always shut off lights and electronics when leaving a room. You will conserve energy and save money!
---
Decline the plastic bags at the store and opt for reusable!
---